News & insights
Date: January 2021 | Sector: Expertise:
From Rome to Sydney, a CEPA consultant's tale of two cities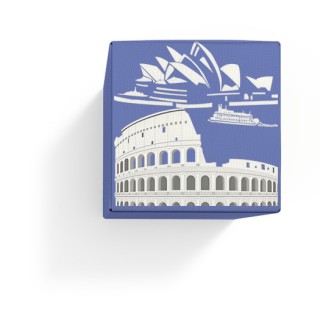 An article written by Silvia Pagliuca on behalf of Corriere della Sera (one of the main Italian newspapers), profiles a member of the CEPA team who is based in Sydney, Australia. Translated into English the article reads:
"Tommaso, young economist, from Rome to Sydney
Finding answers to real-world questions. Applying economic theory to issues that impact the daily lives of millions. This is why Tommaso Autorino, 27, from Rome, became an economist. To do this, he moved to Sydney, the other side of the world. Tommaso arrived in Australia three years ago on a temporary visa. It could have been just a short experience after graduation, but it became his life.
The one-year visa turned into permanent residency. After six months writing for a financial analysis and advice website, Tommaso obtained a permanent position with CEPA, a world-leading economic consultancy. 'A company led by a well-respected and highly experienced management team, where, at the same time, all staff can make an active contribution, gain experience, and acquire skills, with extraordinary opportunities for growth' – he says.
At CEPA, Tommaso advises businesses and regulators on cost of capital and regulatory finance issues and supports transaction advice with economic modelling and forecasting. He works across all of the firm's practice areas focusing mainly on the communications, energy, and transport sectors. 'This job makes me think every day, because I deal with a variety of issues and each requires specific analysis and answers'.
Tommaso obtained a BSc in Economics from the University of Rome Tor Vergata and a MSc in Economic and Social Sciences from Bocconi University in Milan. Before moving to Sydney, he worked as a credit analyst with REV, the asset management arm of the Bank of Italy. Previously, he worked at the Joint Inspection Unit of the United Nations, where he conducted research on Small Island Developing States and their access to development aid. At the UN he met the Australian girl with whom he decided to leave Italy.
'Unfortunately, our country doesn't offer the same job opportunities as Australia. I'm aware that it would have been harder to have such a career progression in Italy. Many at the beginning of their careers face low salaries and short-term employment. Here, everything was different from the first day'. However, according to Tommaso, the post-COVID period can give Italy the impulse for a new start. 'I don't see anything that should prevent Italy from recovering'. As long as we know which way the country should go. The same advice applies to individual career goals.
'Often, after graduating, we hear that we shouldn't turn down any opportunities and that we should accumulate as many experiences as possible. Keeping an open mind helps, that's true, but one also needs to be focused, know their objective.' Like he did: 'I have always wanted to be an economist and I have no doubt I'm on the right path. I will continue on this path, with the same dedication and enthusiasm every day'."
To find out more about the opportunities that exist to join one of CEPA's international offices, please either visit the careers section of this website or if you are an experienced consultant, email our careers team to introduce yourself.
To find out more, please contact our experts listed below.