News & insights
Date: August 2021 | Client: AER | Sector: Energy | Water | Expertise: Regulation & competition
Evaluation of New Reg trial in Australia released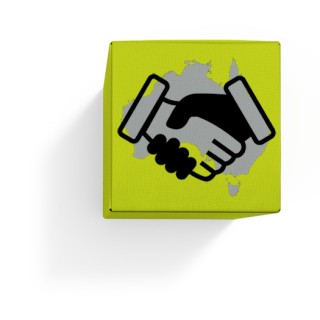 New Reg is a collaboration between the Australian Energy Regulator (AER), Energy Consumers Australia (ECA) and Energy Networks Australia (ENA), to explore ways to deliver better outcomes for consumers through network consumer engagement and regulatory innovation. The New Reg initiative emerged from the agencies' shared desire to improve the existing regulatory review process. The goal of the initiative is to ensure that customer preferences drive energy network business proposals and regulatory outcomes.
A New Reg trial was conducted by AusNet Services, where it negotiated elements of its recent electricity distribution regulatory proposal with a Customer Forum. The AER engaged CEPA to conduct an independent evaluation of the trial. Our final evaluation considers the trial from start to finish and provides insights that may improve future network engagement with consumers.
The New Reg Approach Paper set out an overall vision that "energy consumers' priorities and stated preferences should drive, and be seen to drive, energy network businesses proposals and regulatory outcomes". To achieve these improvements, the New Reg Directions Paper proposed an alternative regulatory review process. The central idea of the New Reg process is that before a regulatory proposal is submitted to the AER, a Customer Forum and the network business will negotiate with a view to reaching agreement that the proposal, or elements of the proposal, reflects consumer perspectives and preferences. The design of the New Reg process reflects elements of other negotiated settlement models that have been applied, in various ways, in different contexts and sectors.
The AER, ECA and ENA will host an online forum about our evaluation at 3-5pm (AEST) on Monday, 16 August 2021. Patrick Taylor and Ella Pybus from CEPA, will present our findings and the hosts will reflect on how the trial may inform future reset processes. All interested stakeholders are invited to participate in the forum. To register, please email: RegulatoryInnovation@aer.gov.au by 10 August.
To find out more, please contact our experts listed below.