News & insights
Date: June 2023 | Sector: Energy | Water | Transport | Expertise: Regulation & competition
Reputation acknowledged by ranking recognition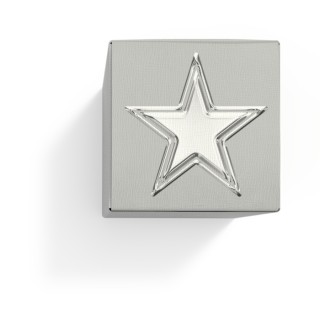 Aligned with CEPA's continued development and the positive feedback about the firm's global economic and policy advice provided to its clients, having assessed more than 200 consulting firms for the 2023 Economics ranking, Consultancy.uk has awarded CEPA a Platinum Rating, placing the firm alongside many 'household names', which include some of the world's largest consultancy organisations.
Now offering more than 50 experts, CEPA is described as one of "the UK's most trusted, expert and influential consultancy firms in 2023", advising across the sectors of energy; water; transport; infrastructure; global health; and communications and media.
The ranking criteria used by Consultancy.uk comprised:
The views of clients - Surveys of buyers of consulting services. Data was gathered from surveys and complemented by insights from 40+ leading client-based rankings.
The views of consultants - Surveys of consultants working at and alumni of consultancies. Data is gathered and complemented by insights from consultant-based rankings from consultancy industry platforms and communities, great workplace institutes, employee review platforms, and industry associations.
The views of job seekers - Surveys of job seekers. Data is gathered from professionals and complemented by insights from top employer rankings and top graduate employer rankings.
Prestige - The reputation of consulting firms based on the views of clients, consultants and job seekers. Data is gathered from surveys, focus groups, benchmark studies and analyst reports.
Firm capabilities - Consultancy.org's database assesses over 3,000 consulting firms worldwide on the depth and breadth of their capabilities by industry, specialisation and region/market. Data is complemented by insights from capability assessments from leading analyst houses, industry and expert platforms and the capability footprint of consultancies on Consultancy.org's platforms.
Recognitions - Consultancy.org's database of recognitions consolidates awards & prizes received by consulting firms and their staff. Data points span recognitions by industry platforms (across 40+ industries), expert communities (across 40+ specialisms), industry and partner awards.
Thought leadership - An assessment of the quality of thought leadership by consulting firms. Based on the 'quality' of thought leadership and its impact in media outlets, search engines and social channels, benchmarks conducted by analyst houses, and the thought leadership footprint of consultancies on Consultancy.org's platforms.
Visitor insights - Analysis of Consultancy.org's more than 10m visitors per year.
We take this opportunity to thank everyone who contributed to the research and we look forward to working with you again. If you have not yet used CEPA's services, please contact us to discuss your requirements or visit the 'how to commission us' page of our website, which explains our approach to new projects.
To find out more, please contact our experts listed below.