News & insights
Date: January 2023 | Sector: Transport | Water | Expertise: Social value, consumer legitimacy & sustainability
Vacancy for an economic consultant: water and transport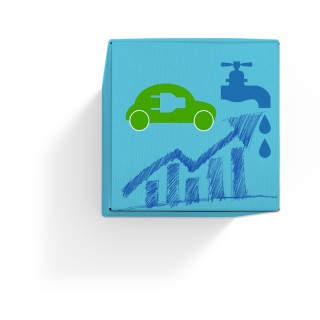 Economic regulation is at the core of CEPA's business. We advise economic regulators and regulated companies in the UK and internationally on regulatory framework, design, implementation and delivery. Our work covers a wide range of topics within the water and transport sector, including:
economic policy and regulation, including cost assessment and incentive design;
investment in large infrastructure projects;
modelling the impact of cost-benefits of new policies;
tariff design and network access arrangements.
Both the water and transport sectors are increasingly in the spotlight due to the challenges they face. Climate change and the net zero ambition require companies in both sectors to substantially transform how they operate. The water sector is increasingly being pressured to take action to avoid pollution incidents and conserve water. And the transport sector needs to respond to changes in travel behaviour following the pandemic – such as greater remote working – whilst reducing the environmental impact of different forms of travel. This is an exciting time to join CEPA to help public and private sector clients tackle these issues.
To find out more about the role and for details about how to apply, please visit the Careers section of our website.
To find out more, please contact our experts listed below.