News & insights
Date: July 2023 | Client: Ofgem | Sector: Energy | Expertise: Finance & transaction advisory
Transfer of Hornsea Two offshore wind farm transmission link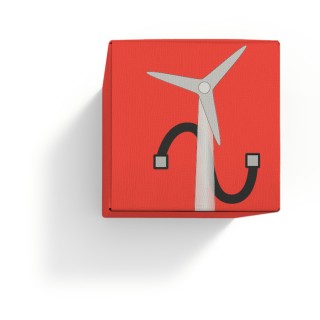 On 14 July, 2023 Ofgem announced its confirmation to grant an offshore transmission licence to Diamond Transmission Partners Hornsea Two Limited. This sees the transfer of the £1.14bn offshore transmission link from Ørsted A/S, the developer of the Hornsea Two offshore wind farm, to a Diamond Transmission Partners entity owned by Mitsubishi Corporation and the London listed Infrastructure fund, HICL Infrastructure PLC.
The Hornsea Two wind farm consists of 165 turbines, has a capacity of 1,320MW and is located 89km from the Yorkshire coast. The associated transmission assets were acquired for £1.14bn, representing the largest asset by value sold under Ofgem's OFTO regime.
In addition, Ofgem announced yesterday that four bidders have prequalified for Tender Round 10 (TR10) which has 3 OFTO assets with a combined asset value of over £2bn. The ITT for the first of the assets in this round, the Dogger Bank A transmission link with an estimated value of c. £1bn, is expected to be launched in early August.
The Smith Square Partners Consortium has been advising Ofgem in relation to sales of offshore wind farm transmission assets since 2020 when it was first appointed by Ofgem for TR7 and is currently advising on Tender Rounds TR7, TR8, TR9 and TR10 which together relate to the transmission assets for seven offshore wind farms with a projected generation capacity of 6.7 GW and combined asset values of c. £5.2bn.
The Consortium comprises financial advisers Smith Square Partners and Centrus, with CEPA providing financial and related economic advice, tax advice provided by BDO and forensic cost reviews provided by Grant Thornton.
Contacts:
Smith Square Partners
John Craven, T. 0203 696 7260
Andrew Speirs
Centrus
Adam MacDonald, T. 0203 846 5697
Scott Wilsher, T. 0203 946 0373
CEPA (see below)
To find out more, please contact our experts listed below.