News & insights
Date: July 2021 | Sector: Energy | Water | Expertise: Regulation & competition
Senior consultant - cost assessment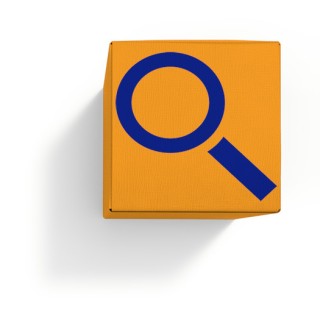 We are looking for an outstanding individual who can play a senior role in our cost assessment and efficiency benchmarking practice.
Economic regulation is at the core of CEPA's business. We advise economic regulators and regulated companies in the UK and internationally on regulatory framework, design, implementation and delivery. Cost assessment and efficiency benchmarking sits within this area of our business and is one of CEPA's main areas of expertise.
Role and Responsibilities
You will be expected to focus largely on leading CEPA's cost assessment and efficiency benchmarking work in the energy and water sectors. But you will also provide support more broadly within CEPA's economic regulation practice.
The role responsibilities will include:
Offering expert advice in relation to cost efficiency benchmarking, which involves the development of econometric cost models to assess the relative cost efficiency of different regulated companies.
Supporting with broader cost assessment support, which can include deep dives / bottom-up assessments of company investment proposals and cost benefit analysis.
Coordinate and manage the delivery of cost assessment (and related) projects with support from senior CEPA staff.
Lead the development of proposals and other business development activities.
Contribute to more general practice management and company improvements.
Most of your day-to-day work will be conducted in our London office, however you may be required, at times, to travel and work at clients' sites (in the UK and internationally).
Profile
We are looking for an individual with expertise in cost assessment and efficiency benchmarking, as demonstrated by a proven track record of delivering cost assessment and efficiency benchmarking projects. You may have gained relevant experience from working for an economic consultancy, economic regulator and/or regulated network company.
The role requires a variety of expertise as set out below:
Quantitative economic analysis, with in-depth knowledge of econometrics and cost efficiency benchmarking.
Knowledge of regulatory frameworks in energy and water sectors, and more broadly on the application of microeconomics to economic regulation.
Ability to produce high quality client deliverables, and deliver projects more generally, with limited support from the Project Director.
Ability to manage and develop others.
Ability to develop and build effective long term client relationships.
Capability to deliver multiple projects at any one time and to demanding deadlines.
Excellent problem-solving skills with the ability to work calmly under pressure.
Engagement with a variety of stakeholders, including regulated companies and consumers.
Working within multidisciplinary project teams, including economists, academic advisors, engineers and accountants.
Excellent written and oral communication skills with the ability to communication complex economic issues and concepts in simple and understandable terms.
Advanced user of Microsoft Office and Stata.
Application process
Applicants should send a full CV and covering letter by email to: careers@cepa.co.uk. Please include confirmation of your current situation in regard to your right to work in the UK and absence of a criminal record. The closing date for the receipt of applications is 31 July 2021.
If successful in the first phase of the application, candidates will be asked to take part in up to three interviews during the recruitment process.
Remuneration
CEPA offers a highly competitive remuneration package for its staff. Beyond this, staff benefits also include:
health and life insurance;
discounted gym membership;
eye care vouchers;
a 5% employer pension contribution;
25 days paid holiday per year plus 8 UK bank holidays;
a corporate cycle scheme;
flexible working arrangements;
an employee mentoring scheme; and
a long term incentive scheme.
Applicants
CEPA welcomes applications from all sections of the community. We recognise and actively promote the benefits of a diverse workforce and are committed to treating all employees with dignity and respect regardless of race, gender, disability, age, sexual orientation, religion or belief.
Please note that due to the volume of applications received, we are only able to respond to candidates shortlisted for consideration. Candidates who have not received a response to their application within 15 working days should assume that it has not been successful.
To find out more, please contact our experts listed below.