News & insights
Date: September 2019 | Client: UK100 | Sector: Transport | Environment (transport) | Expertise: Appraisal & evaluation
Increasing government spending to tackle air pollution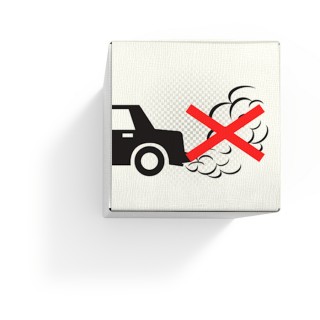 Road transport is a key contributor to air quality issues
The UK is currently exceeding legal limits of NO2 in the air, with other pollutants (e.g. SOx, PMx) also causing health concerns. Exceedances of pollutants are particularly bad in urban areas with high levels of traffic, due to the emissions from diesel and petrol vehicles. This, combined with ambitious 2050 CO2 targets, has brought the environmental impact of road transport to the forefront of UK environmental policy.
Calls for a £1bn fund to support air quality improvements
The Government has called on 60 local authorities to create clean air plans, including requiring some to implement Clean Air Zones (CAZ) which place restrictions on the use of older, more polluting, vehicles.
To support the delivery of these plans, the Government introduced a Clean Air Fund (CAF) of £220m for 2018/19-2020/21, aimed at supporting individuals and businesses that would be affected by local plans to reduce NO2 levels.
UK100 is asking for an additional £1bn in an enhanced CAF. This is to support the 60 targeted local authorities in supporting their more vulnerable residents (e.g. low income households) and organisations (e.g. small businesses and charities) through scrappage schemes and encouraging the use of electric vehicles (e.g. installing charging infrastructure).
CEPA's feasibility assessment of an enhanced CAF
UK100 asked CEPA to consider the benefits and costs of the proposed enhanced CAF. We carried out a feasibility-level assessment of a notional CAZ, presenting the economic and strategic cases following best practice guidance as set out in: HM Treasury's The Green Book and the DfT's transport appraisal guidance.
The strategic case for an enhanced CAF is clear: The pursual of fleet renewal and supporting CAZs fits well with Government priorities – targeting air quality to reach compliance with European Commission requirements and address health concerns. The economic case is also positive: we found a baseline a benefit-cost ratio (BCR) of 1.7, suggesting that the benefits are 70% higher than the costs, taking into account a range of improvements including air quality, carbon emissions, and congestion.
CEPA's report is available to download from the UK100 website.
To find out more, please contact our experts listed below.