News & insights
Date: February 2022 | Sector: Communications, media & payment systems | Expertise: Regulation & competition
Expert from Ofcom appointed to bolster CEPA's advisory services for the communications sector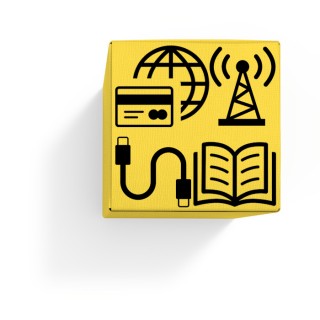 CEPA is pleased to announce the appointment of Dr Chris Doyle as a senior advisor to its communications, media and payment systems practice. Dr Doyle will commence working with CEPA, which was recently recognised as one of the UK's leading consulting firms by the Financial Times, on 1 March 2022.
Moving from Ofcom where he was a highly regarded economist, Chris has extensive worldwide experience advising communications sector stakeholders about competition disputes, regulatory issues, spectrum auctions, policy and market design. He has advised at board level, been instructed as an expert witness, authored many expert reports and participated in regulatory negotiations.
In addition to his specialist economic advisory expertise, Chris is a well-regarded academic who has drafted legal regulatory instruments and undertaken detailed modelling to test specialist auction software. His publications have been cited extensively and his paper on access pricing is regarded as seminal in the field.
Commenting on his appointment and describing the expansion of CEPA's offering for the communications sector, Chris said, "I am delighted to be joining CEPA. This development is a logical extension of the firm's services given CEPA's experience, repute and expertise in the field of regulatory advisory services, which provides a natural platform for enhancing the advice that CEPA can provide to communications sector clients."
In reply, Mark Cockburn, CEPA's managing director said, "we look forward to adding Chris's impressive expertise to our existing capabilities. The knowledge and experience that he gained while working with the communications regulator, coupled with his consulting experience, will be an invaluable resource for CEPA's clients."
To find out more, please contact our experts listed below.