News & insights
Date: November 2020 | Client: Ofgem | Sector: Energy | Expertise: Finance & transaction advisory
Consortium appointed to advise on the auction of offshore electricity transmission assets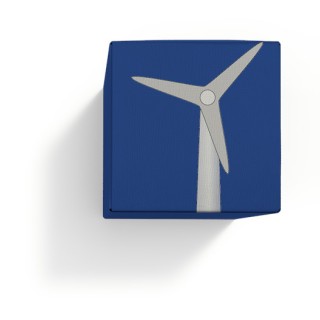 We are delighted to announce our appointment by Ofgem as part of a consortium of financial advisory firms led by Smith Square Partners, as financial adviser on the competitive tender process to select the offshore transmission owners (OFTOs) of electricity transmission cable assets for the Triton Knoll and Moray East offshore wind farms. The transmission assets will command capital values in excess of £1 billion in aggregate.
With CEPA's economics and regulatory consultancy experience, the consortium brings together Smith Square Partners' highly regarded specialist corporate finance expertise and the debt focussed financial advisory capabilities of Centrus, a firm with strong expertise in the economic regulated infrastructure sector. In addition, as part of the consortium, tax and cost accounting advice will be provided by BDO and Grant Thornton respectively.
The consortium has been appointed under the Crown Commercial Service, Corporate Finance Services Framework. The OFTO tender competition is being run under the Tender Round 7 (TR7) process. An industry launch event for TR7 attended by infrastructure investors, debt finance providers, insurers and technical consultants will be held on 20 November 2020. Details of the event can be found online.
Triton Knoll is a 850MW wind farm under construction 33km off the coast of Lincolnshire with an expected completion date in 2022. Moray East is a 950MW wind farm 22km off the Aberdeenshire coast with an expected completion date in 2022. Together, they will produce energy sufficient to power approximately 2 million homes.
Commenting about the appointment, Patrick Taylor, a CEPA director, said: "We are pleased to be continuing our involvement in the transition of the GB energy sector and extending our support of Ofgem in the offshore transmission sector. We look forward to combining our resources with those of the other consortium members, to form a team that can provide the specialist expertise that the tender competition process requires."
To find out more, please contact our experts listed below.