Our aim
As an organisation, CEPA aims to provide social value that is above the minimum required by law or contractual obligation. The work we deliver often involves aspects of CSR, so we embed many of our CSR activities at the core of our values. We set out details of our procedures in approved written policies, to help ensure that the firm's CSR objectives are delivered by our staff and the third parties with whom we work.
CEPA's CSR pillars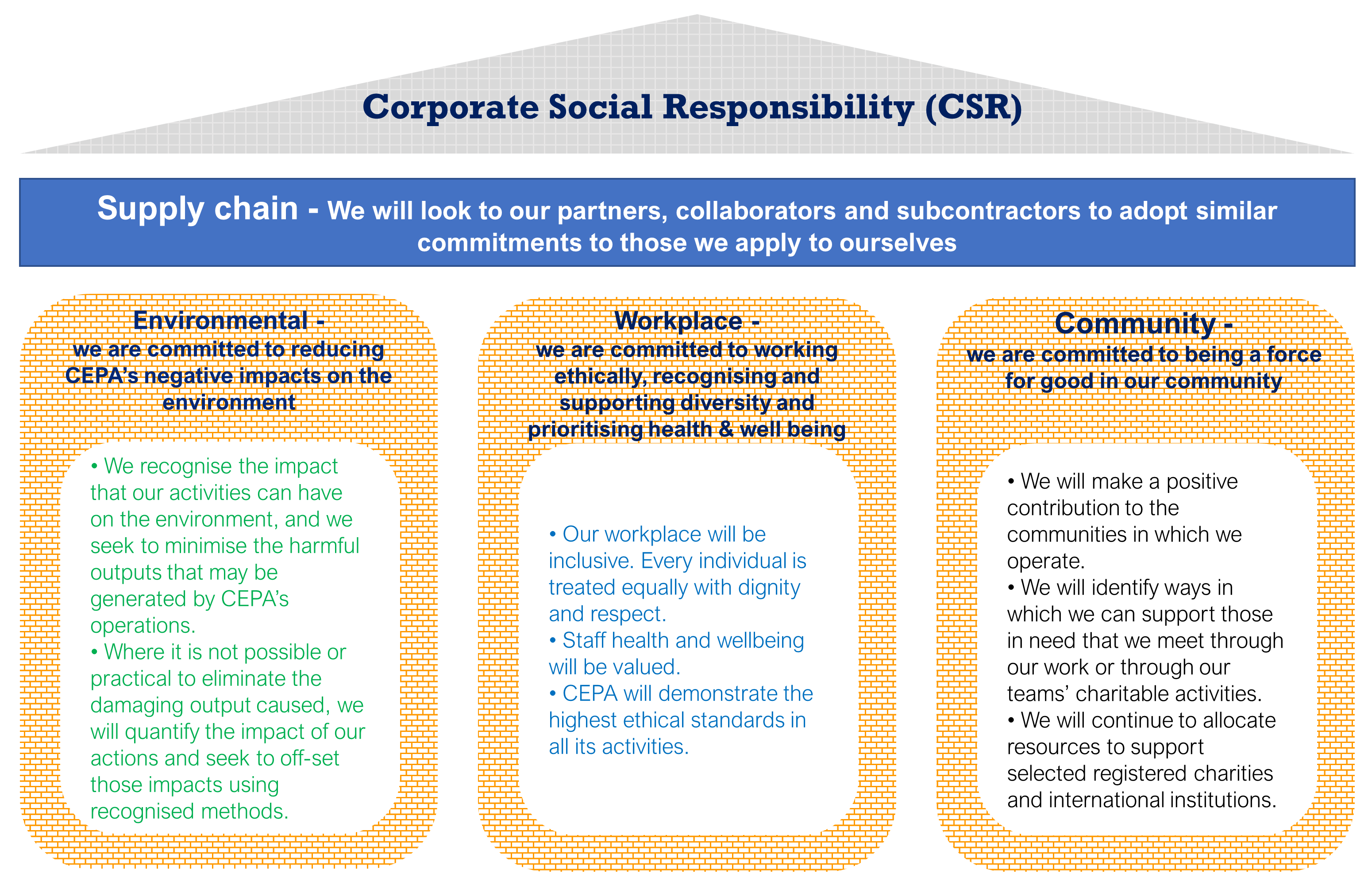 Our CSR Policy and 2021/22 action plan is available as a downloadable PDF.
Our net zero objective
CEPA is committed to making a positive impact, including in relation to climate change objectives. Much of our work supports public and private sector clients with the transition to a net zero economy, e.g. in the energy, transport and water sectors.
At CEPA we believe that everyone has a part to play in working towards climate change objectives. We have committed to reducing our emissions and aim to achieve net zero emissions before the end of 2023.
CEPA's primary objective is to reduce emissions wherever possible, e.g. by limiting travel to that which is essential for business operations and by supporting our staff to cycle to work. Where we cannot remove emissions completely, we will offset remaining emissions through credible offsetting schemes.
Contact
To find out more about CEPA's CSR policy, action plan and net zero objectives, please contact Richard Rodger, by email or telephone +44 (0)20 7269 0210